IMPORTANT MISTAKES THAT THE HOMEOWNERS MAKE WHILE GETTING A ROOFING ESTIMATE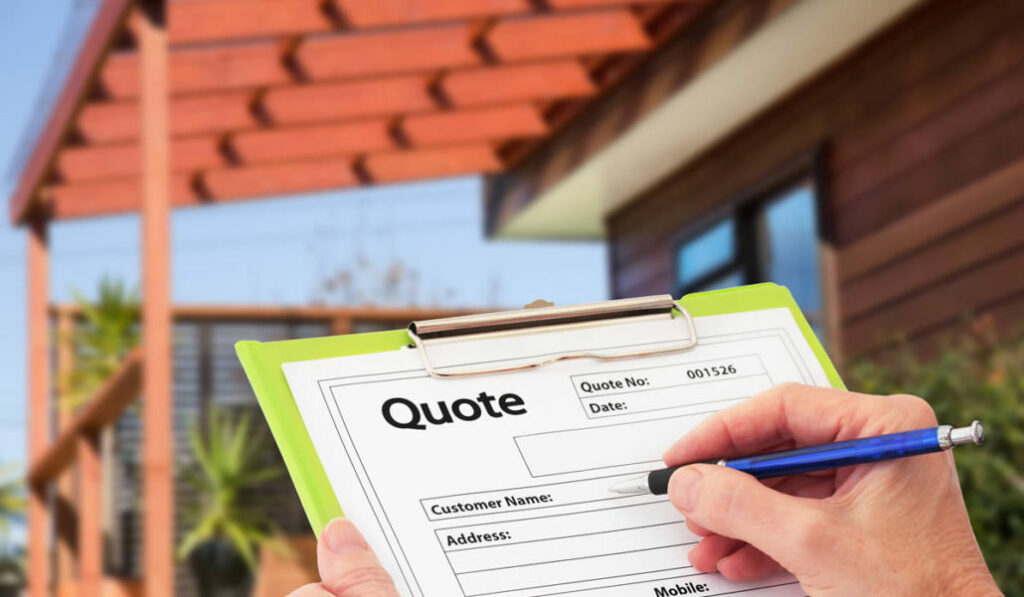 A roof is considered as one of the important part of a property. It helps you to protect from different kinds of elements and at the same time, it safeguards you as well as your family. So, if a roof is in good shape, then your property would stay cooler in the summer and perhaps warmer in the winter.
On the other hand, if a roof is damaged, then it can cause a lot of issues and unwanted exposures to various elements.
So, just in case you live in and around the Allen, Texas area, then it is recommended that you take the consultation from a good roofing contractors in Allen, Texas such as AllenTxRoofingPro
They would help you out in Hail & Storm damage roof repair and any other issues that you might be facing in your roof. Besides this, it is also seen that the homeowners make a lot of mistakes while getting a roofing estimate from a contractor. We would be covering everything about it in the paragraph to follow. So, let us have a look :-
Mistakes made by homeowners while getting roofing estimates from contractors
These days getting roofing estimates from contractors for your home is not a tough task at all. All you would have to do is put a listing and you would find dozens of proposals.
Most of the homeowners would feel that it is great to have such a large no of competition but in a long run , it is not beneficial for them.
Getting a lot of estimates from the contractors can make you confused and chances are that you would end up taking a wrong decision.
Also, while hiring most of the homeowners forget to ask about installer certifications and warranty length and most of the homeowners start making decision based on the price that is quoted by the roofing contractor.
To tackle the following situation, we would recommend you to following a simple pre-screening process to hire the best contractor for your project.
# Step 1
Ask your contractor the legal business name
It is very important these days to find out the legal business name of a roofer. This is because of the fact that it has become quite easy representing an organization online. A little attentiveness can work like magic for you in terms of hiring the right contractor for your work.
Some of the answers that you would get are :-
1) The exact business name of the organization that they are marketing.
2) The legal name of our business organization is 'X' and we are marketing it as 'Y'.
Besides this, it is recommended that you don't accept any answers that are unclear or sound hesitant. This is perhaps the best possible way from not getting scammed. Also, if you feel that you have any doubts, then do ask them for proof.
Furthermore, do ask them for state licenses as well as insurance proof. Also, you can use the following information to search for the organizations in federal and state directories in order to ensure that the businesses actually exist.
If their business doesn't exist in these directories, then you might be dealing with a fraud contractor who would end up stealing your deposit or they would provide you a low quality work.
#Step 2
Ask them the level of insurance that they do
Roofing insurance can be a tricky concept as it changes depending on the state that you are living and the type of contractor that you might be.
Some of the answers that you might accept are:
An amount that equals or exceeds the minimum state requirements.
A company's liability policy being sent after the interaction.
It is recommended that you don't accept the answers that are hesitant, indecisive and someone that doesn't match with the federal requirements. If you find a roofer that is hesitant, then it is advised to avoid them. Also, not to forget to ask them the insurance liability policy.
#Step 3
Ask them who would be on the job site during the roofing installation
If you are thinking to hire a reputable roofing contractor, then there is a great chance, then there would be great chance that they would be hiring more than one roofing project in a day.
Also, many large roofing dedicate each project to a project manager who focus on installation the roof in a right way according to the manufacturer guidelines and local laws.
So, ask these out to the roofing contractor before you hire them.
Some of the answers that you can accept are roofing company owner, company manager or the project manager.
Avoid the roofing company that don't provide any of the individuals mentioned above.